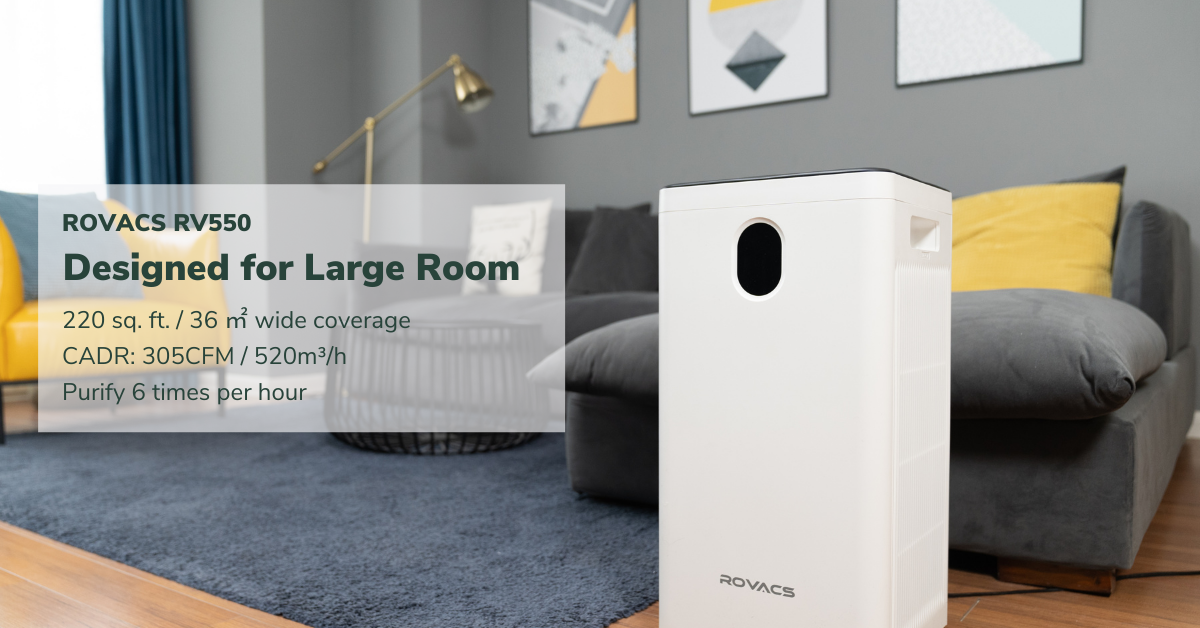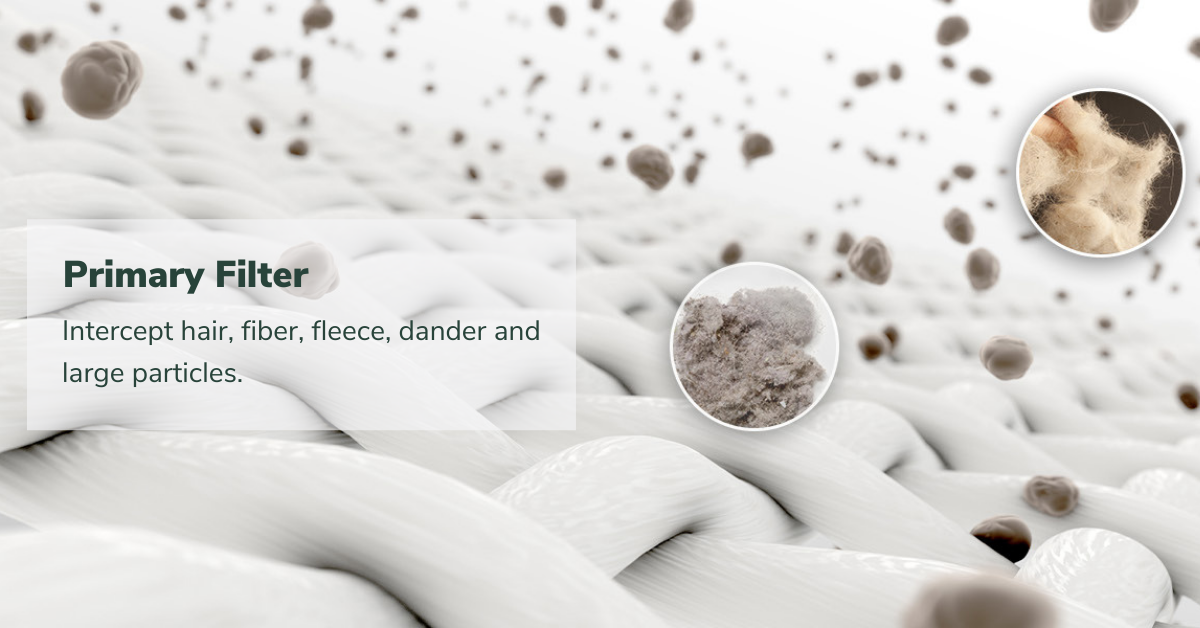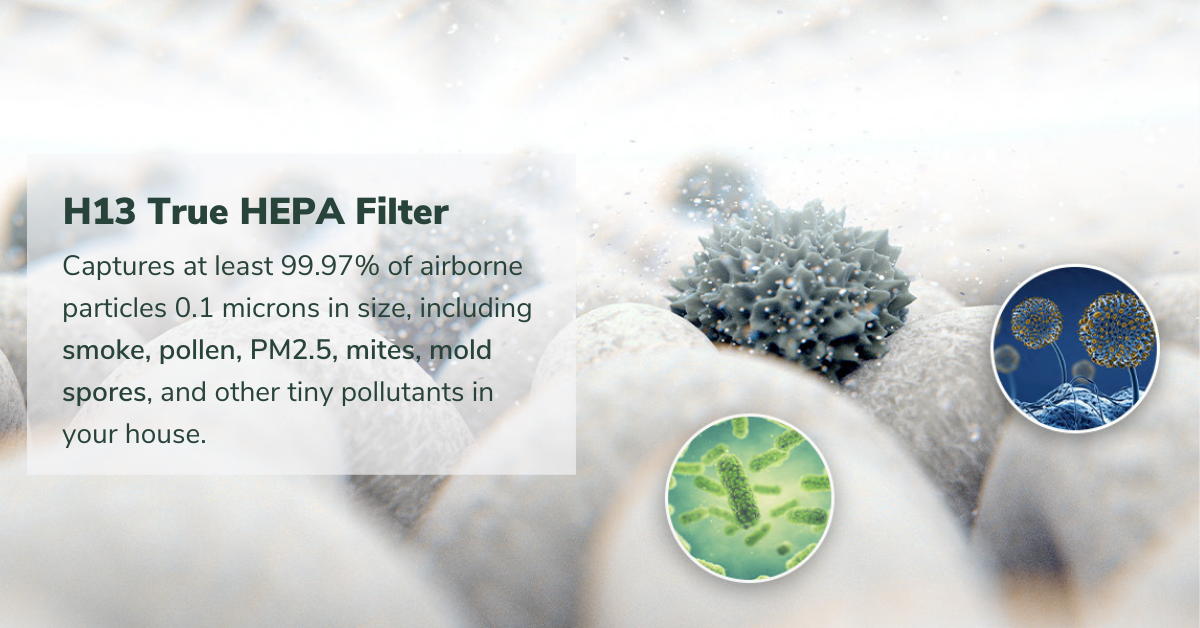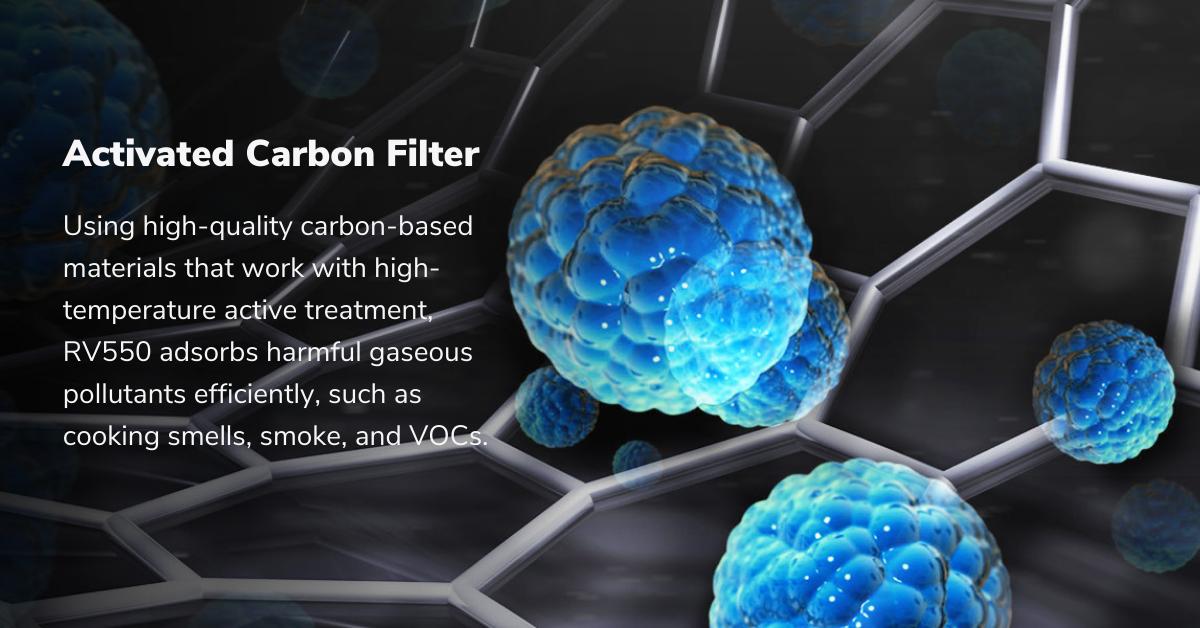 The Secret Behind Powerful Filtration
Our unique combination of electrostatic and mechanical filtration that we call HEPA filtration technology sets us apart. The combination allows us to use filters that are less dense and require less air pressure than traditional HEPA filters without a loss in performance— resulting in quieter and more energy-efficient air purifiers.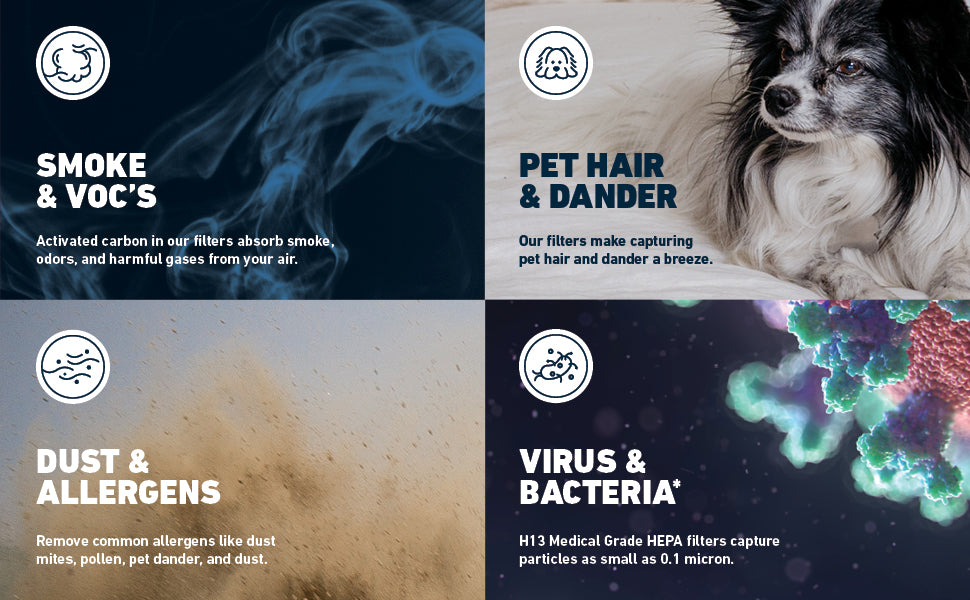 Suction Test of ROVACS RV550
Automatic Air Cleaner
To keep your indoor air in high quality, ROVACS RV550 is designed to survey air quality automatically, then the number of air particles in a healthy range.
PM2.5 will be purified until it is less than 3 μg/m³.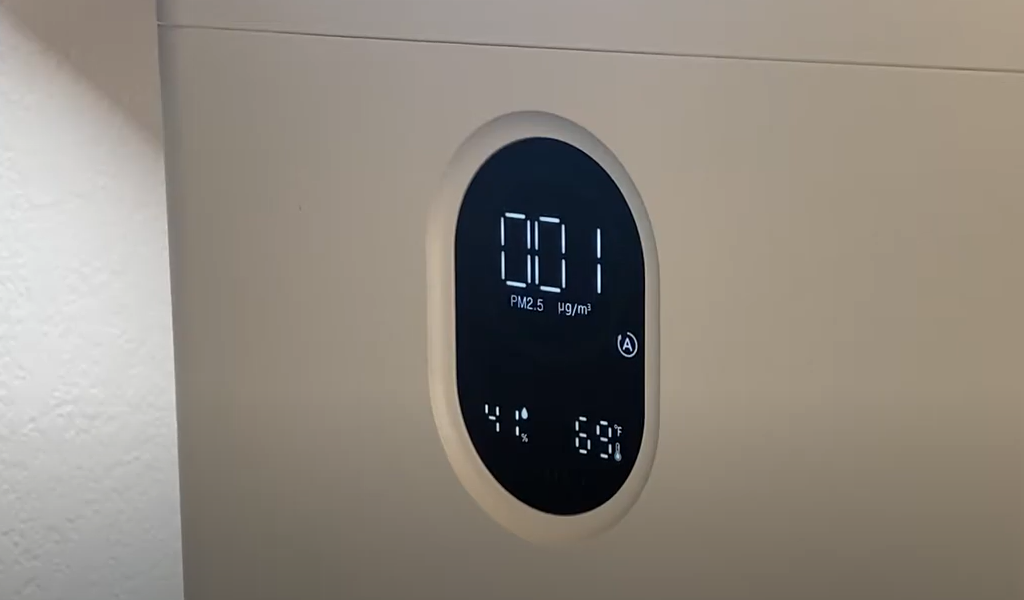 User-Friendly Smart Remote Control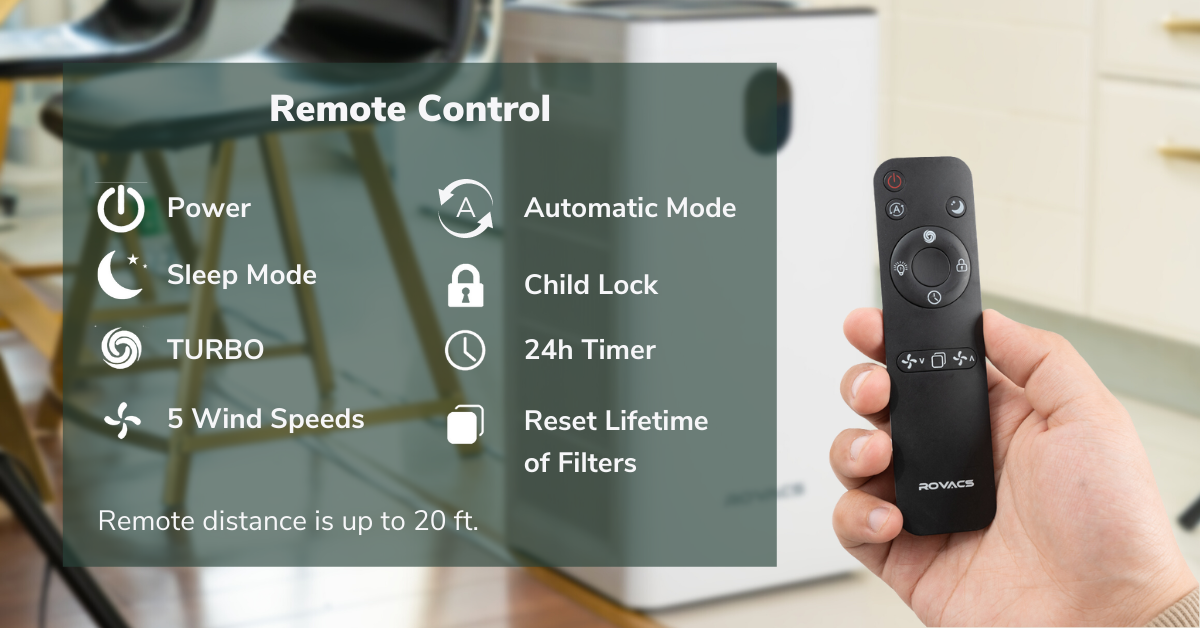 Child Safety Design
For your curious little one and love pets, a thoughtful child lock makes all keys and switches be inoperative. Unlock it with remote control. 
Specifications
Model: RV550
Rated Voltage: 120V ~
Rated Frequency: 60Hz
Rated Power: 50W
Applicable Area: 38-66㎡ / 124-220 sq ft
Noise: 28-54dB
CADR: 305CFM / 520m³/h 
Particle CCM: P4
Net Weight (include filter): 8kg
Gross Weight: 10kg
Product Dimensions: 290x290x575mm
Package Dimensions: 370x370x653mm
FAQ
Q: What is CADR?
A: CADR, the Clean Air Delivery Rate is a metric that was developed as a way of measuring the performance of residential air purifiers. The CADR rating reflects the volume of air in CFM (cubic feet per minute) that is cleaned of particles of certain sizes.
Q: How do I know when I should replace the filters?
A: The lifetime of filters is shown on the OLCD screen like this.

When the icon flashes, which means it's time to replace the filters. Here is the replacement tutorial video for you.